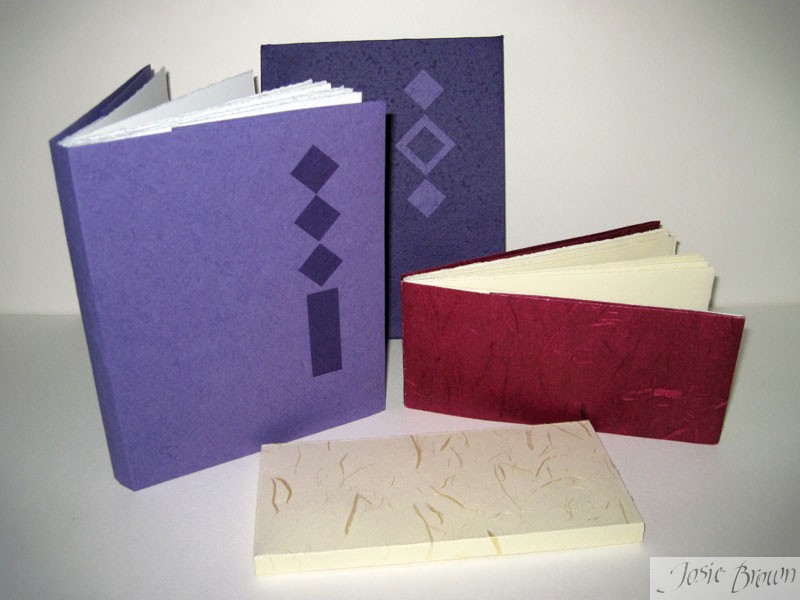 Saturday 22 April 2023 from 10am – 12pm and 1.30 – 2.30pm
Cost £30.00 (members £25.00)
Please note this workshop is on zoom and a recording will be available for 4 weeks after the workshop for attendees only.
This workshop is suitable for all levels. To book a place email [email protected] or download our booking form
This is not the usual Japanese 'stab' binding – it is a multi-section binding, which is ideal for making a book to write in after binding because it lies absolutely flat once complete. It can include different weights and surfaces of paper in the same book, incorporate fold-outs, pockets or windows, and have a narrow spine with only a few sections (a minimum of 4) or a much thicker one with many sections. It is also one of the easiest bindings to sew – you just need four needles! The cover is a simple wrap style, made from one large piece of paper giving a soft cover, or stiffened with boards that are tucked inside making a completely non-adhesive binding. It's a truly versatile and yet practical book for calligraphy – made in a trice.