Back in 2018 CPS member and tutor Julia Baxter was awarded CLAS Fellowship. We asked her what this has meant for her and include some photos of the work she put forward for assessment.
Achieving the CLAS Fellowship was an affirming achievement, giving me a sense of where I was with my calligraphy.  It took a year to select and complete the eight pieces, working, reworking and self assessing and I was very much supported by CLAS and my mentor.
On the assessment day five CLAS assessors looked over my work and afterwards two of them spent time chatting with me, asking how I worked on the pieces in regards to thought process of design and layout and what calligraphy meant to me and the part it plays in my life.
I resisted for many years, putting my work up for being assessed, as I have worked independently for a long time and felt my work had such varied styles.  This experience allowed me to focus on my strongest skills, whether layers, expressive lettering or graphical.
Overall, achieving Fellowship has given me confidence for future works and future conversations. The strangest description that comes to mind of this achievement is that 'I feel I have a stronger backbone' !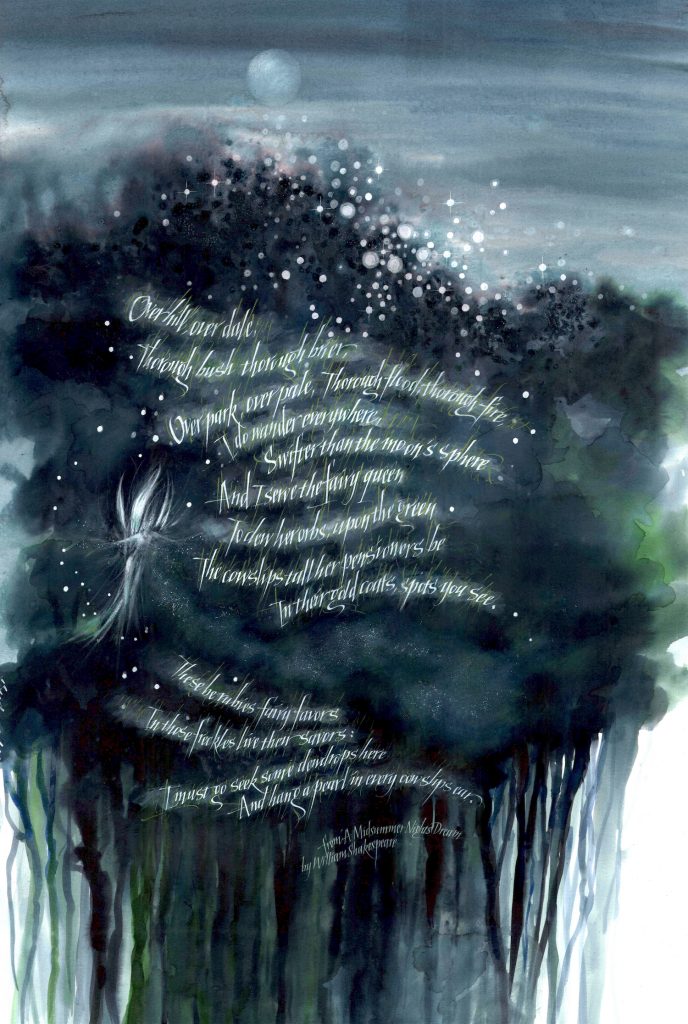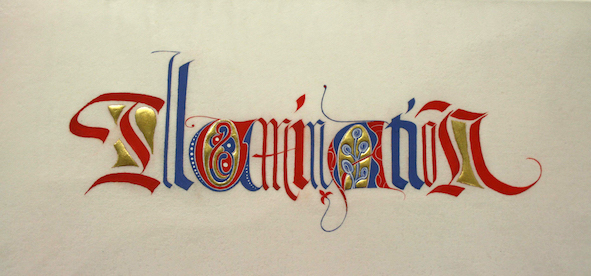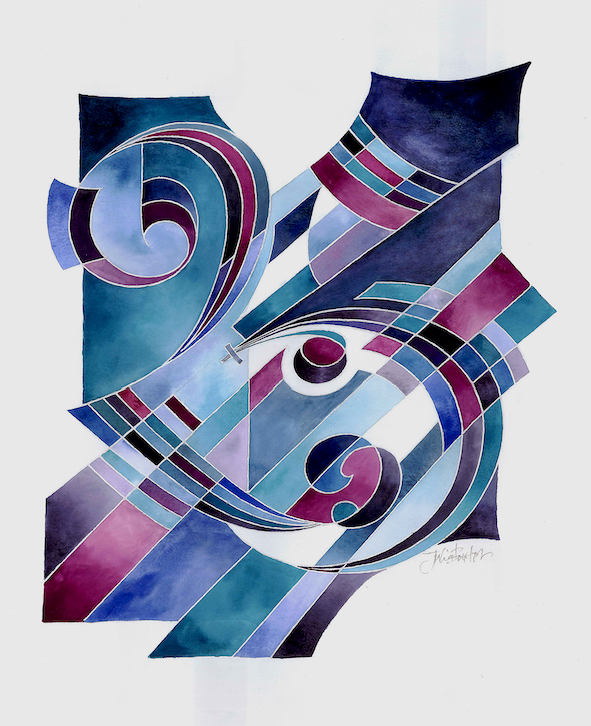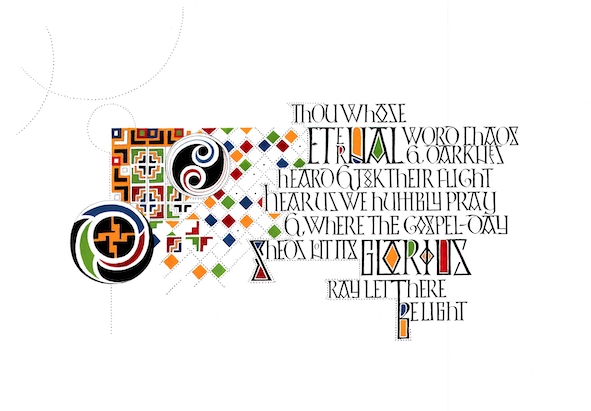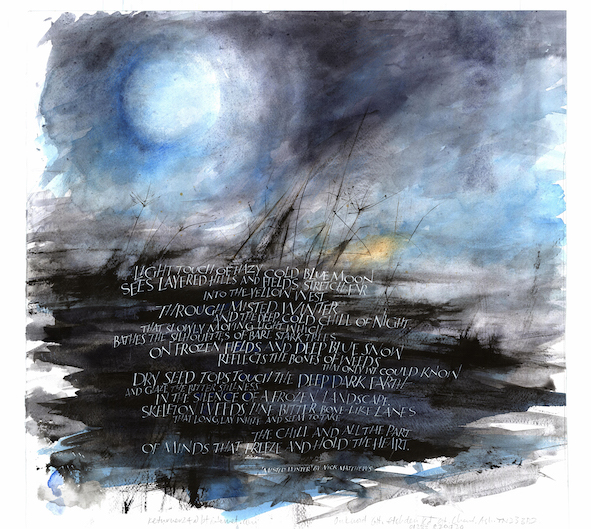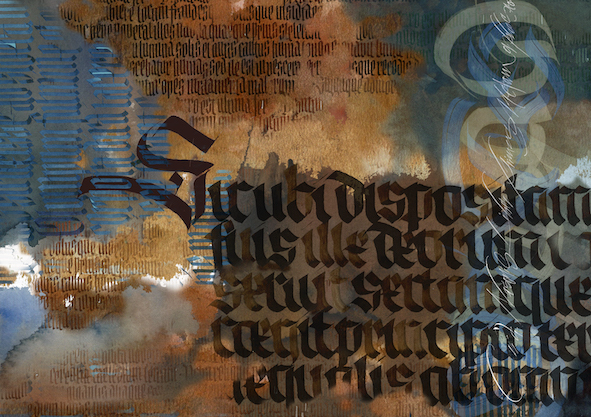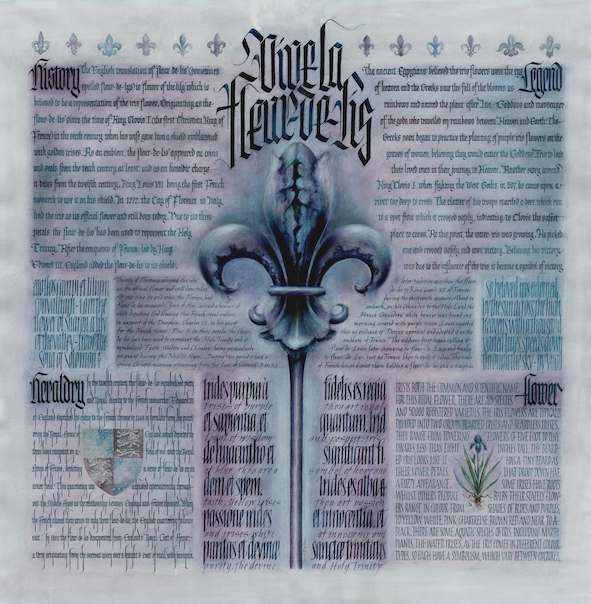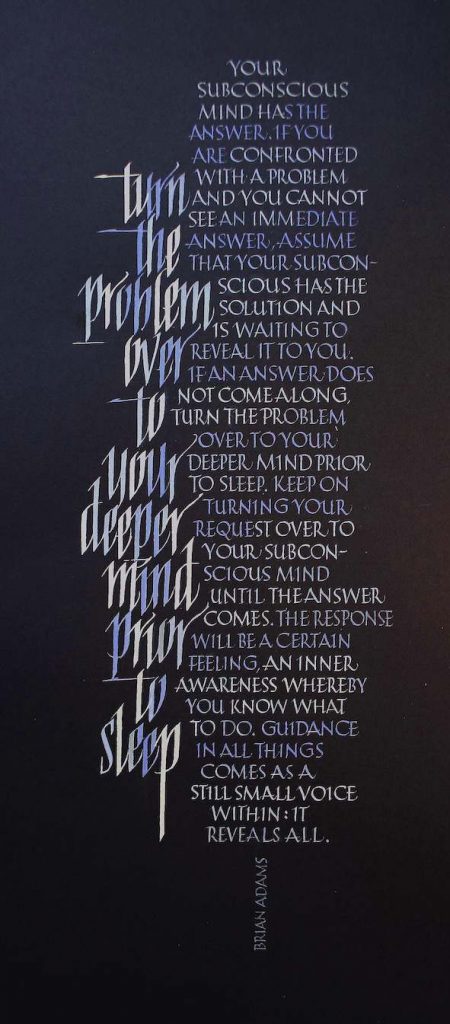 For information on CLAS Fellowship, visit the CLAS website or contact Julia